Tretus in one place
18 February
Tretus helps you to have security, cleaning and maintenance in one place.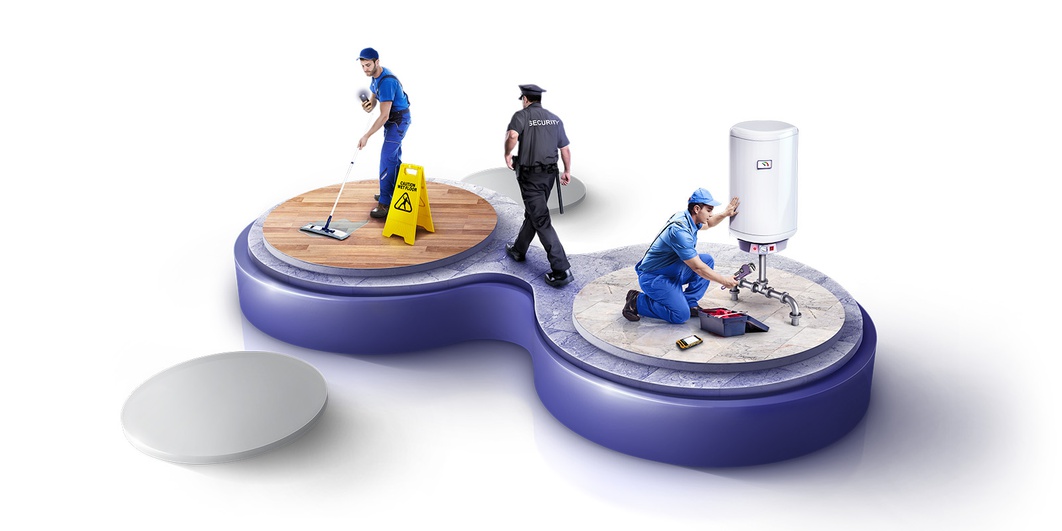 Nowadays, people are overwhelmed with information. Some of it is important and shouldn't escape your attention. The more sources, the more complicated the processing of information can be and something might be accidently missed. Tretus is here to help you to unite the data about your services. Let's have a look what it brings for each segment.
Security
Tretus initiates the patrols and evaluates their process. It allows you to make various types of reports, which it sends to responsible people. Tretus helps you with checking the coverage of the shift. It does all of it automatically according to your input. Tretus will warn you, if e.g. the shift is not covered somewhere, the patrol was not commenced or if someone reported an extraordinary event on your project. Thanks to automation, it also reduces human errors.
Cleaning
By replacing paper checklists, you are able to monitor cleaning in real time, even when you are not currently on-site. As with security, Tretus monitors your shift coverage, it helps you report emergencies and, most importantly, it saves your time when checking the service thanks to digitization. There is no need to print, exchange and store paper sheets.
Maintenance
Simple collection of requests and their delivery to the responsible people will help to process the reported issues faster. Tretus helps to pass the requests to the maintenance and verify their realisation. You will see everything clearly in the web application. Setting of various filters and simple export to Excel will allow you to create your own statistics. That will make the evaluation of your service easier.
How can it all work on one project?
Simply. Tretus will provide you with an overview of the performance of individual services on the project. In addition, you can easily interconnect them, e.g. security with cleaning can pass requests directly to the maintenance. Thanks to this you can shorten the response time and speed up solving of the request. Similarly, you can set up reports of various incidents, which will be automatically forwarded to the responsible employees. Your cleaning workers can also report, for example, extra cleaning or obstacles at work, which slowed the workers down. It all depends on your decision how you want to set up the reports.
You will use these functions of Tretus in case one of the services is provided by another company.
For example: If you provide only cleaning services, but you have to report defects and possible security deficiencies, you can direct this information on the chosen people of the supplier. These people will receive an email with the reported issue, or they can have limited access to the web application. This eliminates the risk of not submitting or delaying the request.
The path to an effective solution does not have to mean investing in complex and expensive CAFM systems. We know from experience that after the implementation of Tretus in projects with combined services, we managed to save several tens of hours per month in checking fulfilment of obligations, reporting and solving defects, etc. Besides this, reporting of service performance improved, the number of complaints reduced and service quality increased.